Toscana is the home of famed Sangiovese-based reds from Chianti, Brunello di Montalcino and Vino Nobile di Montepulciano. These wines are obvious choices for any wine lover, but as there are 42 appellations (DOC/G) in Toscana, the region has much more on offer.
Also going beyond appellations, it was in Tuscany – as a revolt to the established regulations on winemaking – that the "Super Tuscans" were born. These wines do not adhere to DOC/G regulations on grape selection and aging. The Super Tuscans are usually made on a combination of the local Sangiovese grape and the three leading Bordeaux grapes, Cabernet Franc, Cabernet Sauvignon and Merlot. Among the most famed Super Tuscans are Sassicaia and Tignanello.
Winemaking in Toscana goes back 3000 years. Already 2400 years ago the quality of the Tuscan wines received critical acclaim from the Greeks. Today winemakers in Toscana proudly carry on these traditions, but they also experiment with new techniques and practices in a drive to go even further in fine winemaking.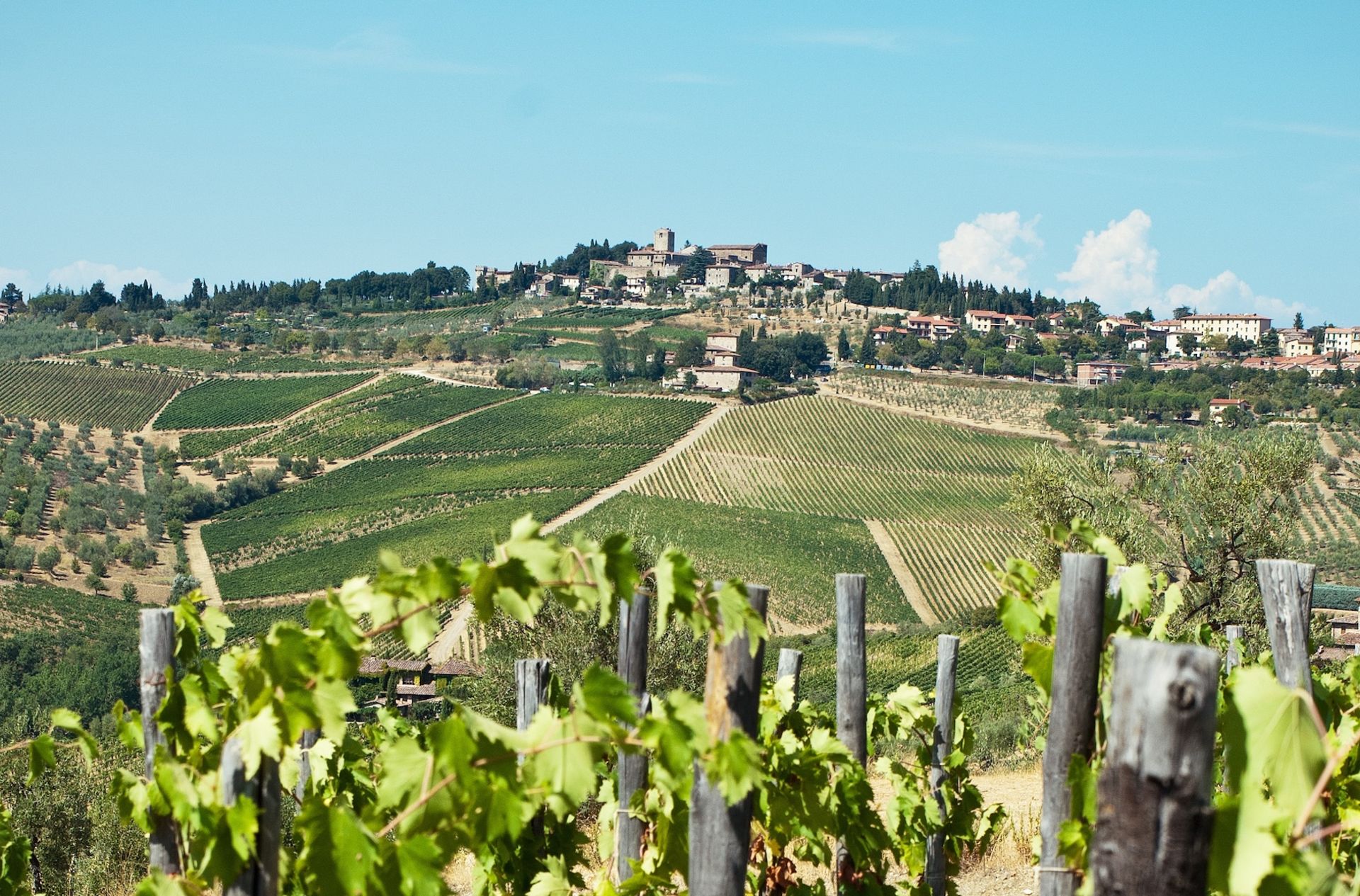 Toscana enjoys a warm Mediterranean climate. Close to the seaboard the hills are rolling, growing higher and steeper as one approach the Apennine Mountains. The sea and the hills provide a cooling effect during the summer. Most vineyards throughout the region are planted on higher elevations.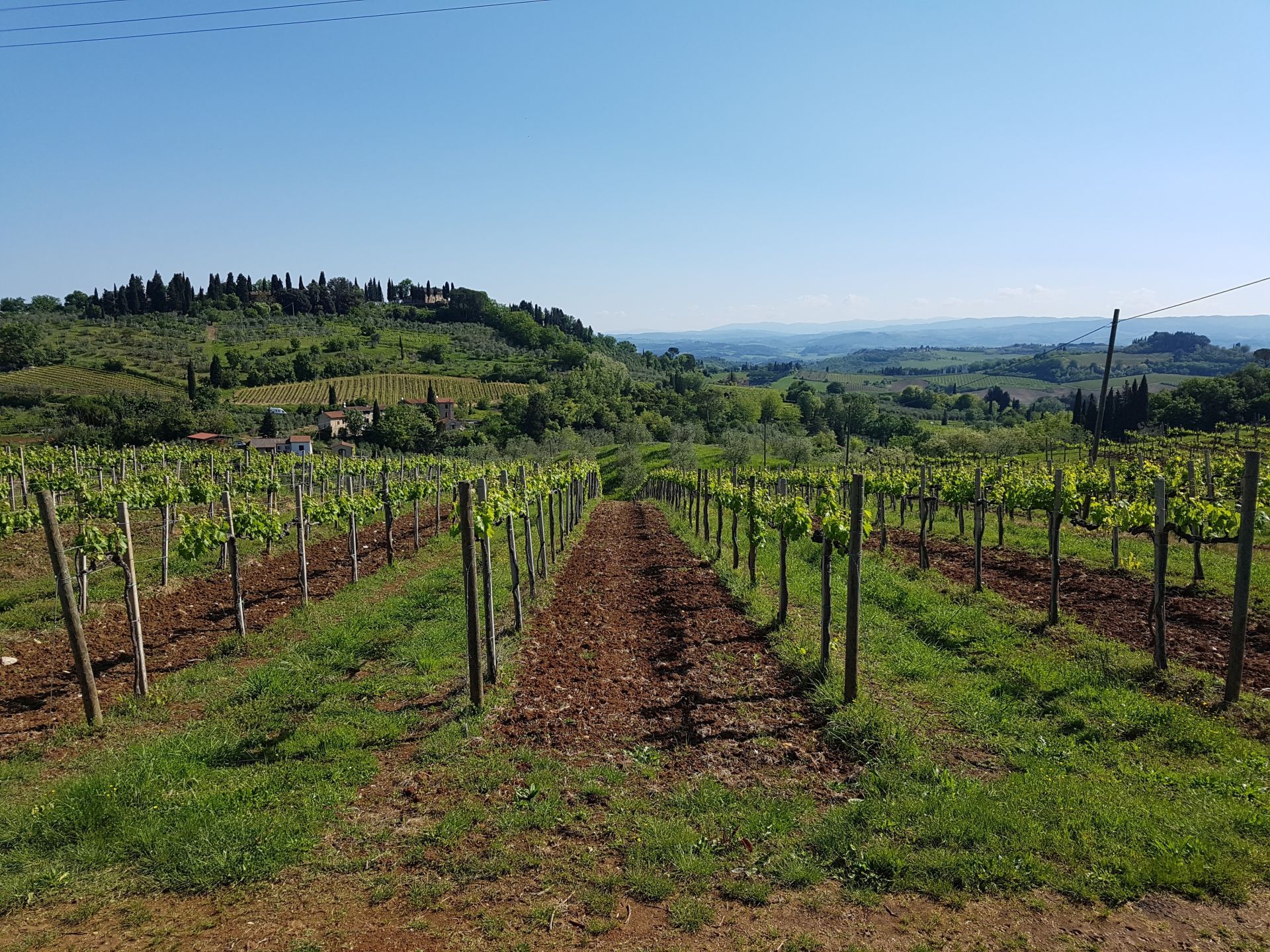 As a result of the higher elevation, winemaking in Toscana benefits from a high diurnal temperature variation i.e. the difference between night and day temperatures. These fluctuations help balance sugars and acidity, a hallmark for great Tuscan wines. Toscana is furthermore blessed with favourable and diverse soil types including marl, clay, sandstone, gravel and sand.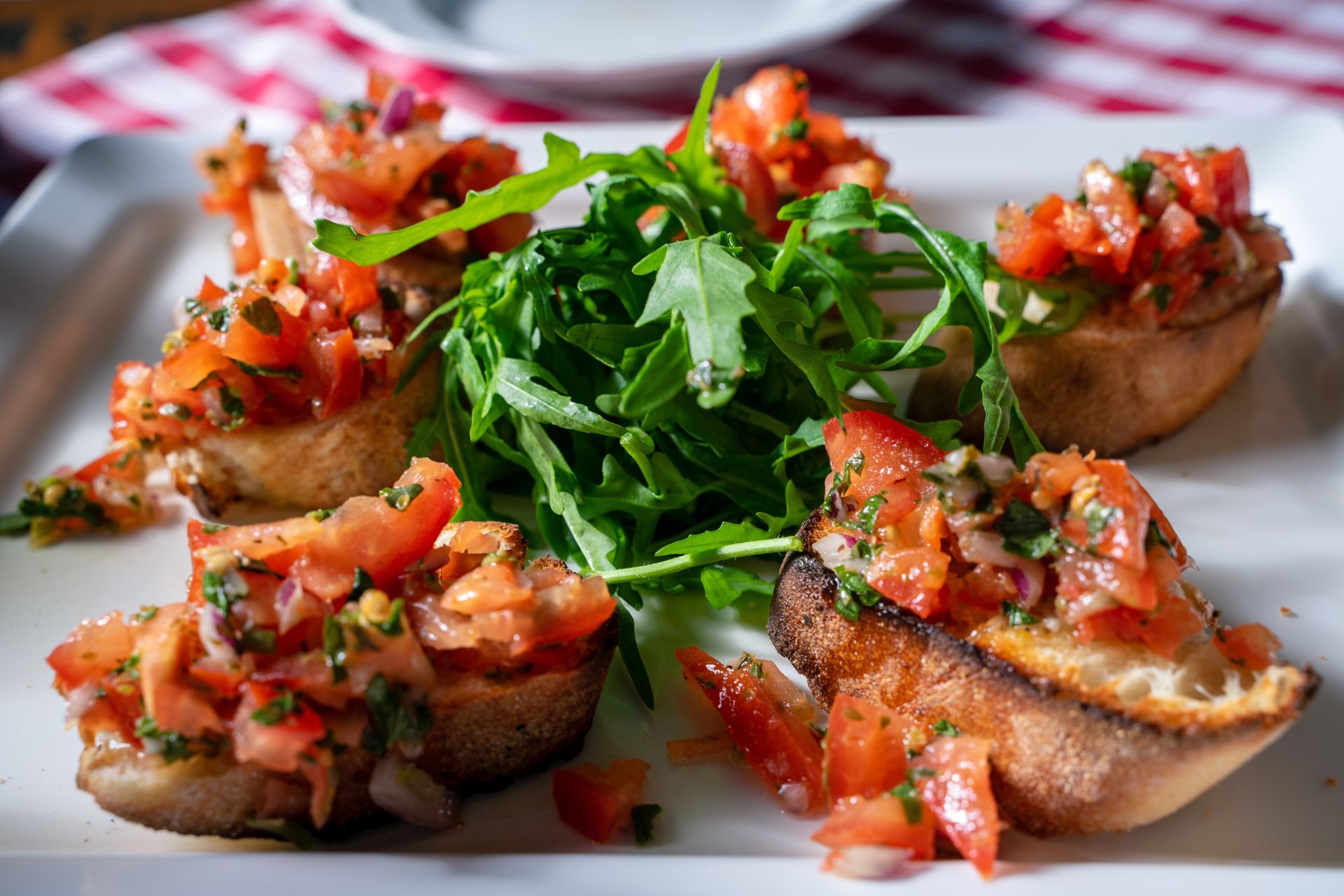 The diversity of the Tuscan terroir results in a palette of wines offering great matches to a variety of foods. Try for example the white Vernaccia – crisp, delicate and floral – with fish, creamy pasta and cheeses.
Sangiovese is the primary red grape and reds are made in different styles from earthy and rustic to round and fruit forward, thus pairing many kinds of food.