The Rheingau is essentially one 30 km stretch of land on southwest of the Rhine river up and down from where the Rhine meets the Main river. As one moves eastward through the Rheingau region a dimpled landscape evolves into steeper hills. Rheingau, with its regional capital Wiesbaden less than 50 km southwest of Frankfurt, is renowned for its Rieslings, which make up close to 80% of wine production. Rheingau Rieslings typically show both elegance, refinement, bright acidity, yet also opulent fruit, richness and even hints of spice.
Another hallmark from Rheingau is the Spätburgunders, making up about 12% of wine production. Similarly to the Rheingau Rieslings which are a bit more masculine than their Riesling sisters from Mosel, the Rheingau Spätburgunders are also generally more masculine than their Pinot Noirs cousins from Bourgogne. Often you will find classic pinot notes of cherries and raspberry in a Rheingau is the Spätburgunder but you will also enjoy darker fruit flavours, including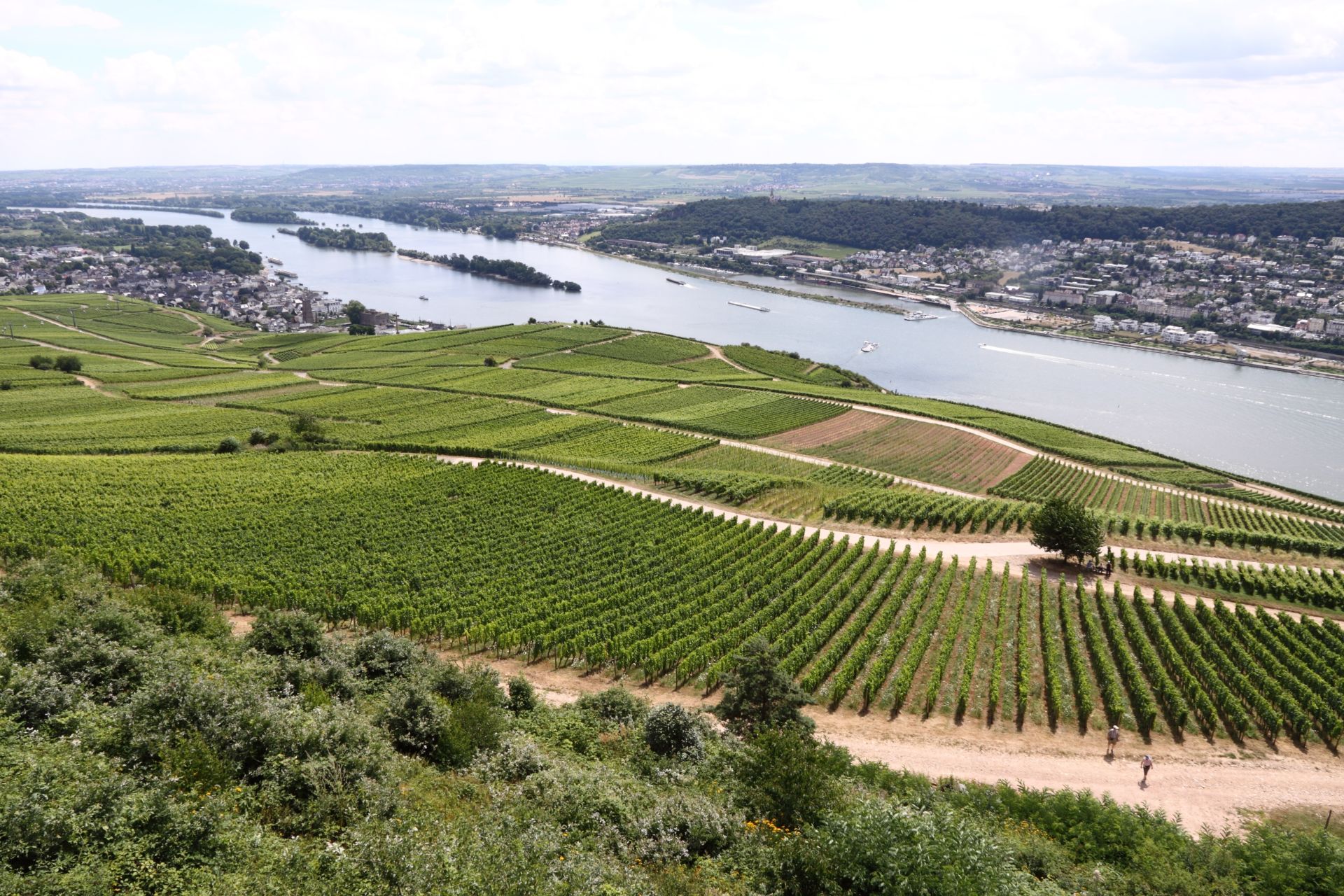 Winters in Rheingau are rather mild and summers generally sunny and warm – without being hot. In the winter vineyards benefit from the cold wind cover provided by the Taunus Hills north of the Rhine, while in the summer the Rhine river reflects the sun preventing a build up of a heat.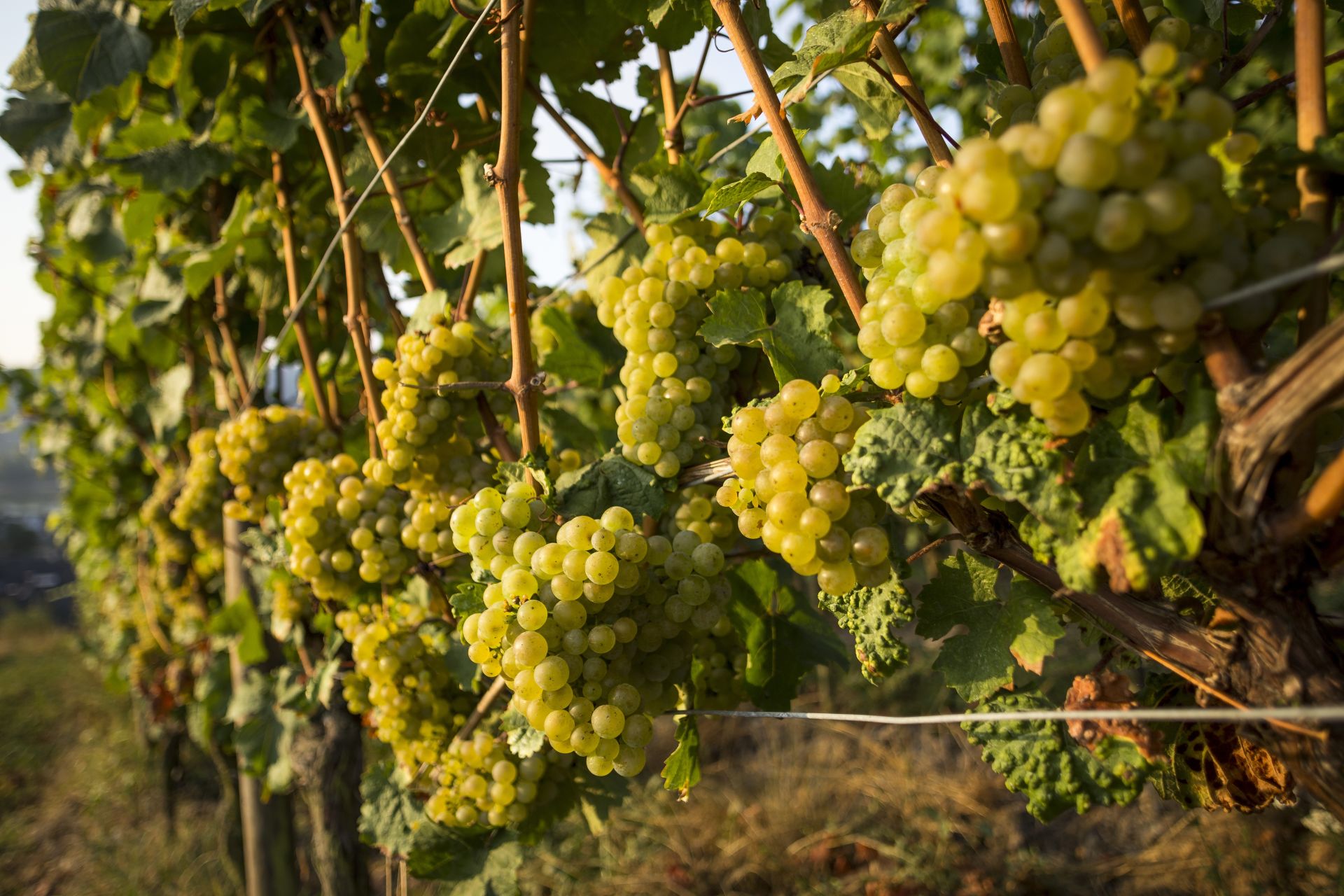 Considering its' small size Rheingau offers winemakers an abundance of soil types, including chalk, sand, gravel, quartzite and slate – not to forget widespread limestone that suits vines so well because of limestone's water retention capability as well as encouragement for vines to shoot deep roots in their search for nutrients.
Try a Rheingau dry Riesling with lighter fares. Go for an off-dry with Indian and Asian cuisine – and a sweet Rheingau Riesling is your friend of choice for cheeses and desserts. A Rheingau Spätburgunder pairs perfectly with hearty and rich foods such as roasts and game – as well as a light delicate steak tartare.